Our
approach
We invest in technology and help employees upskill to adopt the latest industry-leading practices.
This approach allows us to be flexible and deliver solutions that are currently influencing the way mining operations are undertaken. Our goal is to reduce recurring failures and help clients who are driven to operate at outstanding levels of efficiency.
Using a combination of digital design software, 3D optical scanning equipment and comprehensive metallurgical knowledge, we re-engineer and perfect parts to be stronger, tougher and more suited to the world's harshest mining environments. 
Through collaboration and data-driven research using in-house and external sources, we streamline operations to improve safety, productivity and innovation.
Reliability and productivity go hand in hand at MASPRO engineering. We start with the highest quality raw materials and components, manufacturing quality spare parts and mining drill assemblies that help you optimise the output of your equipment. 
Our long-term relationships with some of the world's best-known mining companies are a testament to our reputation for reliability.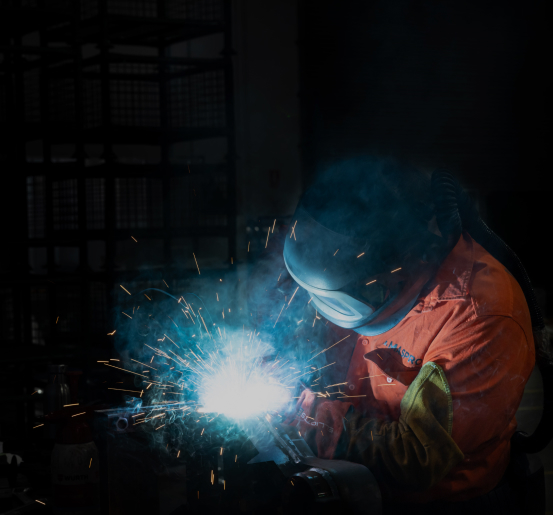 A strong and reliable part is a safe part. On-site, failures and stop-work orders stemming from safety issues can heavily impact efficiency: productivity is intrinsically tied to safety, and MASPRO engineering maintains strict safety standards to safeguard people and plant when it matters most.
At MASPRO engineering, our rigorous QA process demands every design change be signed off by multiple engineers, guaranteeing the part's structural safety and performance. Our strong technical knowledge and long-term partnership approach means you can rely on our engineering skills, advice and support.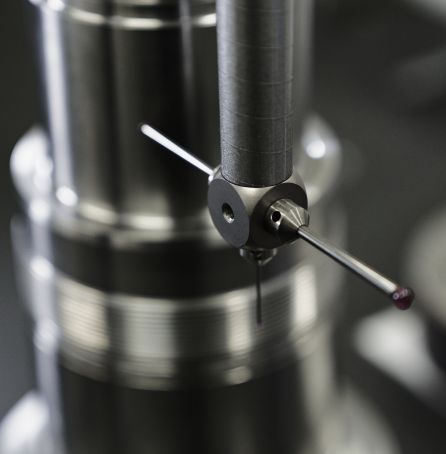 Our expert team works collaboratively to understand how various mine sites operate. This deep understanding of drilling techniques and processes translates to fit-for-purpose designs, ensuring operators can drill more metres, uphold safety standards, and reduce costs.
Mining operators tap into our expertise when they need to drill more metres in less time. We look beyond the surface to find the root cause of failures, working with reliability engineers to solve complex problems.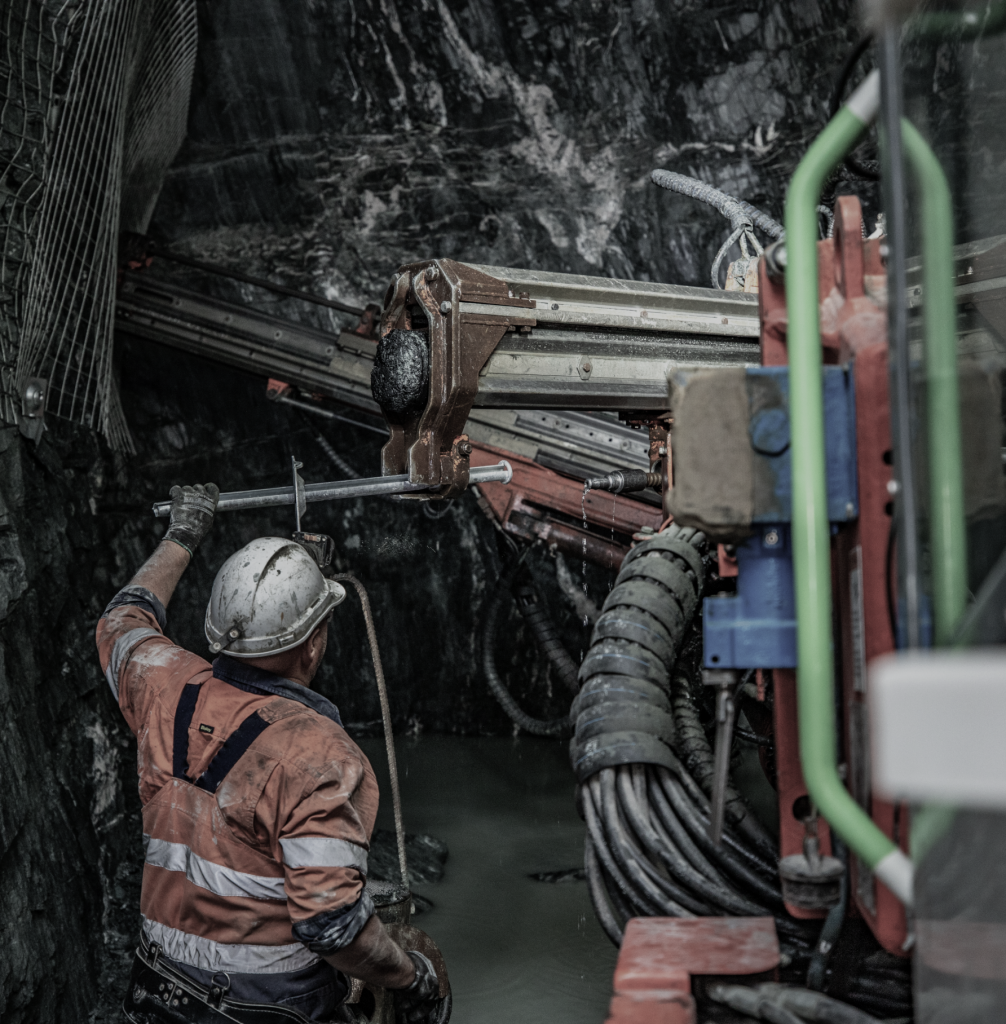 MASPRO AT A GLANCE
16+ Years
Serving critical mining surface and underground operations Worldwide
60+ Experts
Full-time engineering & production staff with decades of experience
7 Locations
Locations across Australia in both metro and regional centers
Our Clients
150+ yearly satisfied clients 67k parts manufactured and delivered and 68 parts in RnD

Meet
OUR TEAM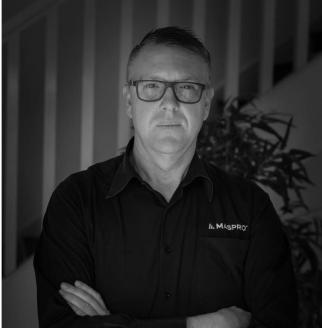 Greg Kennard
Managing Director
Founder, managing director and member of the leadership team, Greg has great vision, drive and passion for growth. Working closely with executive management team to set the strategic direction of the business, he believes that you build a team, and they'll build the business. He holds qualifications in Business Administration.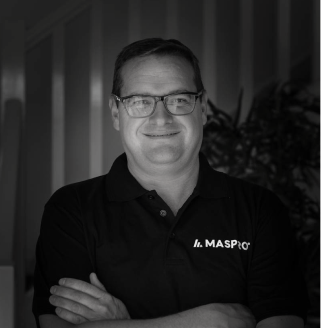 Martin Kennard
National Sales Manager
Director and member of the leadership team, Martin's experience as a mining equipment application engineer brings a wealth of knowledge to the company. Whether its operating conditions, troubleshooting or maintenance advice you can be assured of great support when it comes to hardrock mining.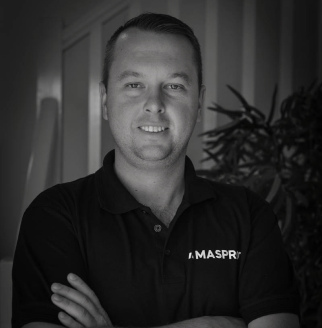 Jason Kennard
Head of Production
Director and member of the leadership team, Jason oversees the operational side of the business, from production planning to adopting new technology such as automation and robotics, his focus on efficiencies and manufacturing best practices ensures our products go the distance at the rock face.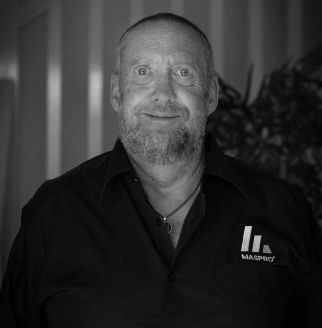 Peter Bennett
Financial Controller
As an integral part of the leadership team, Peter brings years of experience to the team in areas accounting & finance, legal compliance, contract management, safety, security, product management, compliance and finance including cost accounting and systems administration. A seasoned Administrator, holding qualifications in Accounting, Law & Contract Management.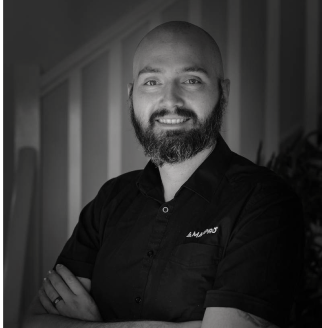 Tony Waterman
Engineering Manager
Professional Chartered Mechanical Engineer with over 10 years of post graduate experience, with experienced in manufacturing consulting across industries such as mining, food processing, hydraulics and mobile equipment.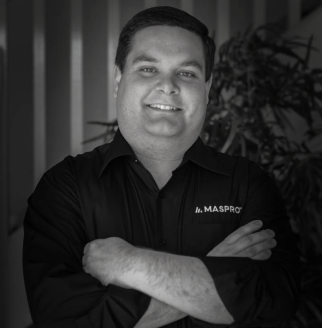 Toby Tregenza
Key Accounts Manager
With extensive experience across different departments at MASPRO, Toby has been instrumental in establishing and maintaining relationships with Major clients, industry stakeholders, and supporting the mining industry as a whole.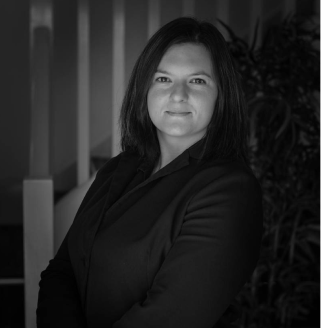 Roxanne Bekker
Key Accounts Manager
With a strong background as an analyst, Roxanne uses data insights to understand client usage and distil buying patterns. This helps MASPRO build practical solutions to improve production capacity and planning, improve service levels and reduce lead times.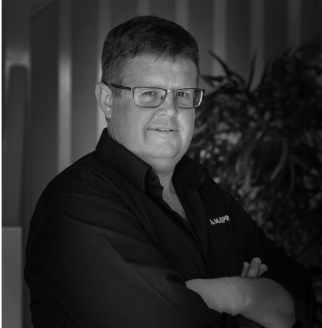 Matthew McCulloch
Key Accounts Manager
With more than 15+ years of experience in the mining industry, Matthew is our expert in surface mining. Matt works with multiple teams from engineering to purchasing to improve parts performance, championing our client's needs to ensure the most value, productivity and performance.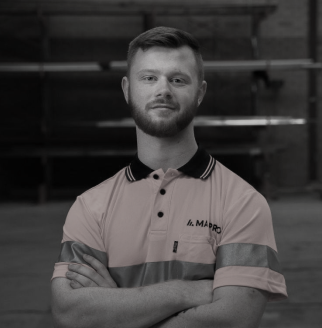 Daniel Wynne
Warehouse Manager, WA/QLD
Professional Logistician with 8 years of experience across industries including food, FMCG and earthmoving machines like CAT, Sandvik, Komatsu and Epiroc. Daniel now specialises in machinery, components and parts, using his winning attitude to always get the job done and fix seemingly unsolvable problems regardless of the challenge.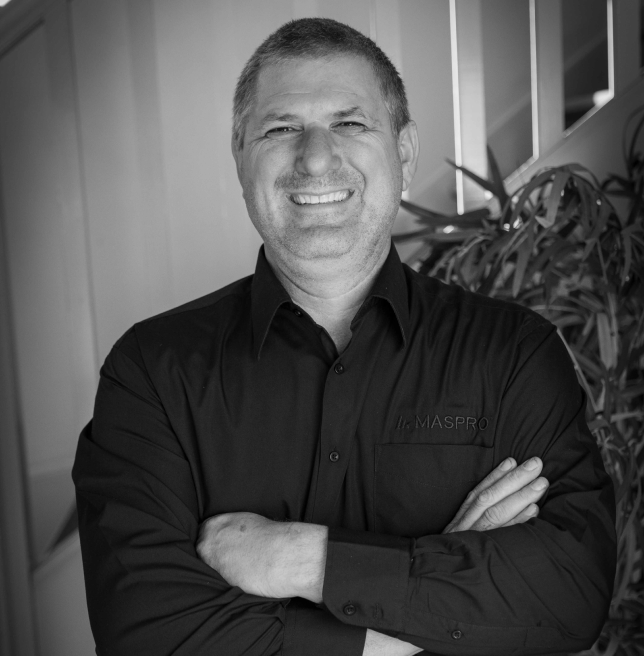 Denis Zenatta
Workshop Manager
Instrumental in establishing our Wetherill Park manufacturing facility, Denis carries a great balance of technical know-how with workforce management skills, earning a solid reputation as a determined team leader with an ability to train and lead goal-focused teams. Having spent many years in the hydraulic industry Denis is an asset to the team.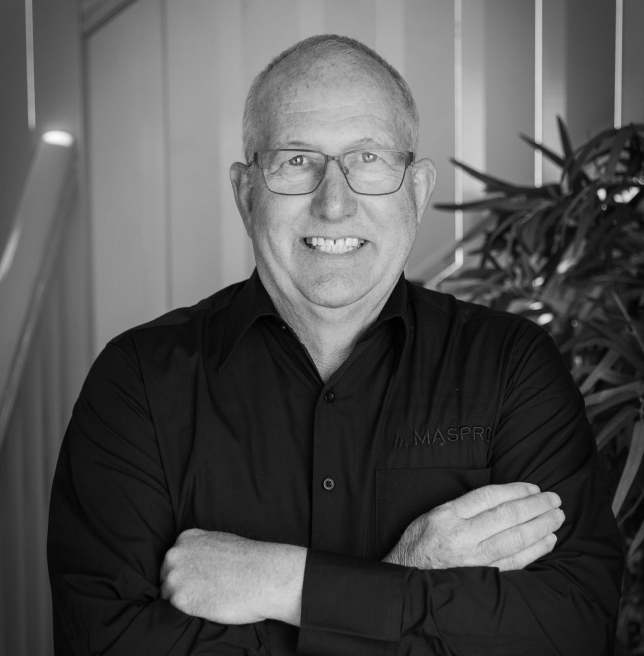 Geoff McMillan
Purchasing Manager
Experienced in strategic procurement and sourcing across industries like engineering, defence and commercial, Geoff's global exposure makes him an expert in international negotiations and operations management. He helps MASPRO identify the best suppliers, implement lean systems, streamline new product development, and plan material requirements, ultimately giving our clients more value for their spend.
Your
partner for
premium
engineered mining
solutions