NZ COMPANY TURNS LOCAL TRASH INTO GLOBAL TREASURE
Every year, AW Fraser transforms thousands of tonnes of scrap copper into high-end bronze and brass alloys and state-of-the art components such as gears and engine parts.
As trusted partner for many years, they have supplied MASPRO with continuous cast bars made to strict specifications which they use to engineer premium spare parts for mining machinery.
When Greg Kennard, Managing Director of MASPRO, learned that AW Fraser use 95% recycled materials to produce their alloys, he had to fly his team over to see the process in action.
MASPRO's sustainability factory tour
Kennard has observed that the industry is demanding more when it comes to sustainability, recycling and the environment.
"Many tenders for  large miners and manufacturers now stipulate that suppliers demonstrate that they meet or exceed all the recommended environmental standards just to be considered. So doing the right thing is not just good for the planet, it's good business to be ahead of the game in terms of sustainability.
"AW Fraser's foundry is a fascinating place to visit. For a factory recycling tonnes of heavy metal, it's amazing how scientific the laboratory is. They precisely mix and test the ingredients to get the quality just right."
Paul Isitt, Commercial Director at AW Fraser, said sustainability has always been a priority for the business.
"Even beyond the fact that we use recycled metal to produce our alloys, AW Fraser has shown leadership and commitment to continual improvement in our environmental impact from waste management and energy conservation through to minimising our emissions."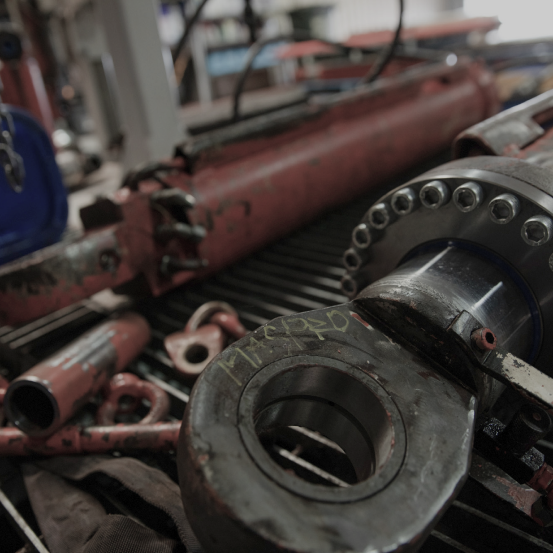 Everything old is new again
Founded by Alfred Fraser during the Great Depression of the 1930s, originally making aluminium hand grenade casings used in WWII, the business has become a global success story.
Today it ships products to over 35 countries and supplies blue-chip clients ranging from Hitachi, GE and Yamaha to Caterpillar, Mercury Marine and NASCAR.
AW Fraser melts down scrap such as used electricity wire, car radiators, hot water cylinders, ammunition shell casings and disused copper pipe. While most is sourced locally, adding to the mix is specialist alloyed scrap sourced from around the world.
The recycled metal is converted on site into 40 types of specialised bronze and brass alloys, which are then machined into high-value precision components.
The finished products – engine components, bearings, gear blanks, pump parts, valves and even vintage steam engine parts – are in demand across industries like automotive, mining, construction and marine. Wind turbine components are also a new and growing part of the business.
AW Fraser even recycle all their swarf (offcuts and turnings) that come from machining parts, which eliminates waste and allows very competitive pricing.
What's more, having been in business for over 80 years, they often see their own components return years later to complete the full recycling circle.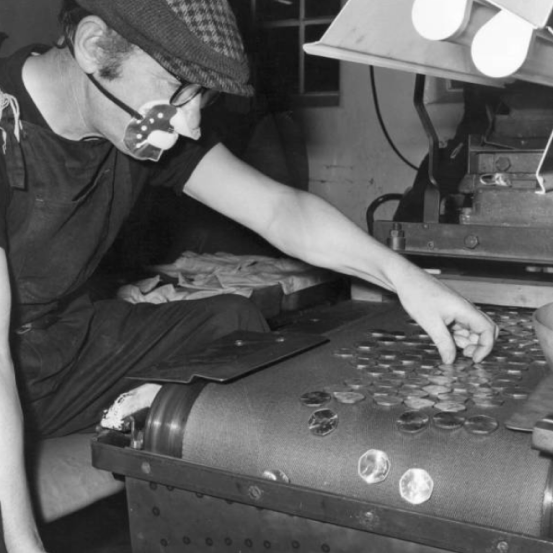 Copper for Kids
Several years ago, AW Fraser's furnace was put to good use for a unique fundraising initiative by the Lions Clubs to raise money for Heads Up for Kids.
People were asked to donate old coins and foreign currency which was exchanged dollar for dollar by the Reserve Bank. All copper halfpennies, pennies and cents ended up at AW Fraser's foundry for recycling. The program raised more than $100,000 to create life changing-experiences for young people.
All-in-one manufacturing
AW Fraser's facilities include a foundry for copper alloys, Australasia's only remaining brass extrusion plant and New Zealand's largest CNC lathes production hall. Having all three processes under one roof gives them a unique competitive advantage and unrivalled quality control.
Specialist
Partner
Making premium parts for harsh mining conditions, MASPRO can't compromise on the quality of our materials. We know we're guaranteed quality every time in terms of strength and wear resistance.
To learn more about the advanced recycling process at AW Fraser head to
AW Fraser